In the teeming ecosystem of furniture, there are chairs, and then there are chairs. Designs that are as much works of art as they are functional, comfortable pieces of furniture that make stellar additions to your home.
In this article, we'll introduce you to a constellation of the very best chair designers on the planet. Bear in mind that these are bleeding edge, and although many of these chairs were designed decades ago, they were so far ahead of their time when they were first introduced that they still blend in beautifully with most modern household décor schemes.
Granted, not all of these designs will appeal to everyone, but there's something here that will appeal to most any taste and preference. Let's jump right in and take a closer look!
Charles & Ray Eames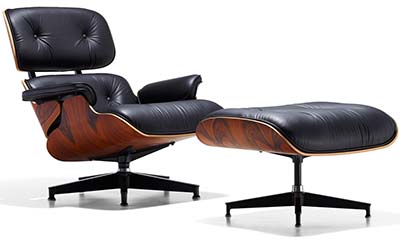 The husband and wife team of Charles and Ray Eames designed and built an award-winning chair in 1956 that's still talked about today: The Eames chair. Their goal was to build something that improved on the existing lounge chair design, and that was both versatile and comfortable, fitting their users like a glove. Decades later, the Eames chair still impresses, which speaks volumes about the strength of the design.
Frank Lloyd Wright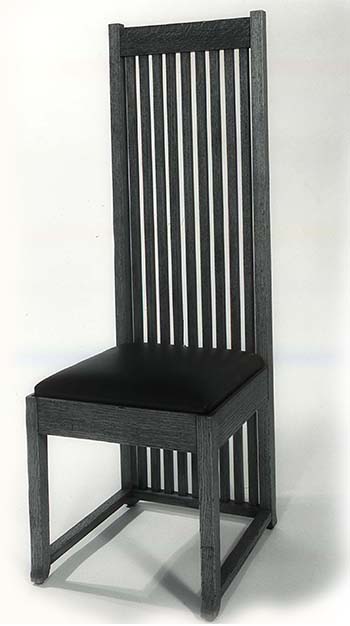 While Wright is best known for his fabulous architectural designs, he also dabbled in furniture design during his long and storied career. His Prairie School chairs are striking designs that have stood the test of time exceptionally well and are highly sought after to this day.
Arne Jacobsen
Jacobsen belongs on any short list of the best chair designers of all time. This Danish-born architect is a rare talent indeed, having designed a number of memorable ultra-modern designs including such classics as "the Egg," "the Swan," and "the Ant." His designs are notable for their simplicity and their innovative use of geometry.
Hans Wegner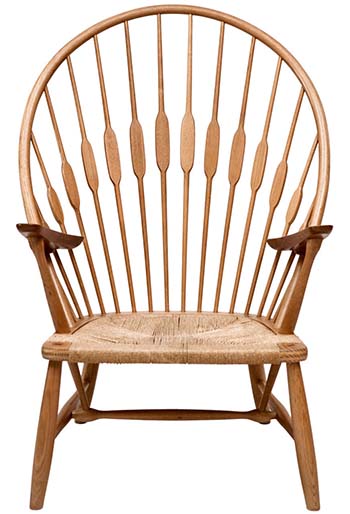 The problem with many of the most artistic chair designs is the fact that while they look amazing, a lot of them just aren't comfortable. At all. That's what makes Wegner designs so remarkable. The Danish born designer has a long history of striking the perfect balance between exquisite design and delightful comfort.
Marcel Breuer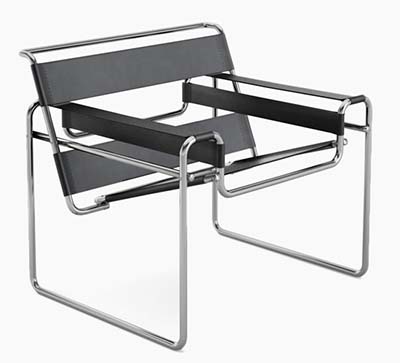 Born in Austria-Hungary, Marcel Breuer got his start at Bauhaus, a design school in Weimar, Germany. He developed his most iconic design while at the Bauhaus in 1925. This is one of the oldest designs featured in our list of chairs and designers, but it still holds up well by today's standards. Believe it or not, it was originally inspired by the frame of a bicycle!
Ettore Sottsass
Among many other things in his stellar career, Italian architect and designer Ettore Sottsass is known for creating the Memphis Milano design group in the mid-80s. His designs are iconic and disruptive, utilizing fun geometric shapes and unexpected materials. If playful, whimsical designs are your thing, Sottsass is the designer for you!
Paulo Mendes da Rocha
Mendes da Rocha's Paulistano chair is a wonder and can best be described as one-part chair and one-part hammock. Light, airy, fun, and comfortable, this is a go-anywhere design that blends better with casual home décor schemes than formal ones, making it a perfect addition to a majority of modern homes.
Many people are shocked to learn how long this design has been around. Although it looks delightfully hip and modern, the Brazilian wonder Mendes da Rocha designed the Paulistano way back in 1957 – a design truly ahead of its time!
Eero Aarnio
Finnish designer Eero Aarnio designed his unforgettable Ball Chair in 1963, building the original prototype for his own personal use. This distinctive design certainly isn't for everyone, but depending on your home's décor scheme, there's no substitute for a chair like this!
Eerio Saarinen
Depending on who you ask, Saarinen's Womb Chair is the most comfortable chair ever made. He designed the chair at the request of Florence Knoll, who asked him to create a chair that felt like the person sitting in it was curled up in a basket filled with pillows. He succeeded beyond Knoll's wildest dreams.
Marco Zanuso
A renowned Italian designer, Marco Zanuso has created some truly unforgettable designs that scream character and refinement. They're not only beautiful, sleek-lined pieces, but they're comfortable and alluring as well. You'll have to pay a premium to have these designs imported, but they offer a stunning, unforgettable aesthetic.
Verner Panton
Another Danish wunderkind, Panton is only known for one design, but it's a doozy. His stacking chair was initially designed in 1960 but didn't see full-scale production until 1968. It's not only a beautiful, stackable design, but it was the first chair ever made from a single material via injection-molding. A truly landmark design!
Franco Albini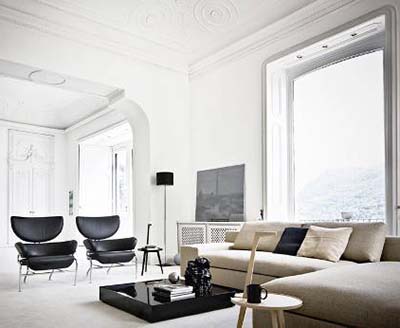 If your tastes gravitate toward minimalist designs with traces of industrial aesthetic, then you're going to love the designs of Italian designer, Franco Albini. His work is tough to find in the states, but if you don't mind paying extra to have them imported, you'll be thrilled to own a furniture like this.
Charlotte Perriand & Pierre Jeanneret
The French design team of Perriand and Jeanneret came up with the Grand Confort in the late 1920's, a design that still looks modern and stylish today. Essentially, it's a "cushion basket" with plush cushions surrounded by a chrome exoskeleton, which gives it a gleaming, industrial look.
Yves Behar
Swiss designer Yves Behar did something remarkable with the design of the Sayl chair. Most people agree that mesh office chairs aren't all that attractive. The Sayl is the exception that proves the rule. The design is absolutely stunning, and one of the more modern entries to grace our list. This is one of the best task chairs on the market today. A truly next level design.
Gaetano Pesce
Another bold Italian designer, Pesce's pieces are bright and colorful, filled with unique shapes and angles and have a delightful sculpted appearance. His designs won't appeal to everyone, but for the right person, there's just no substitute. Nobody else even comes close.
Honorable Mention to Philippe Starck
Philippe Starck deserves an honorable mention at the very least for the chair you're most likely to overlook. In 2002, he gave the world his famous "Ghost Chair" which is a study in elegant simplicity and near invisibility, being designed with clear, durable plastic.
These chairs are small enough to fit in tiny homes or small apartments, but their real beauty and attraction is the fact that they're gloriously unobtrusive, allowing your other home décor elements to shine all the more brightly. Kudos to Philippe Starck!
As we said at the start, not all of these designs will appeal to everyone, but given the strength and enduring character of the designs we've talked about here, it's all but guaranteed that you found at least one designer whose work you absolutely fell in love with!