In a Nutshell:
This Four Seasons Lounge Chair is one of the most luxurious options you'll find. A combination of strong materials and zero gravity seating make this one of the finest lounge chairs on the market.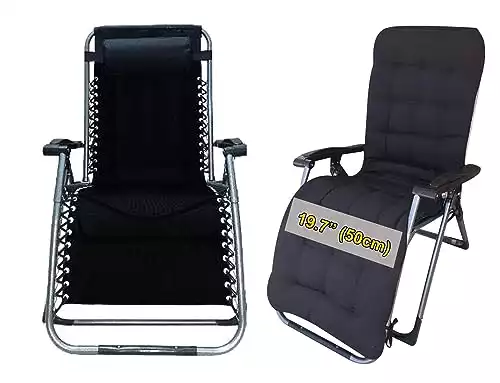 When you think of lounge chairs, you probably think of simple poolside seats, but there are actually luxury options out there, one of which we're looking at in our Four Seasons Zero Gravity Chair Review.
This luxury lounge chair certainly looks the part but does it perform as well? Join us as we dive into the features, pros, and cons of this indoor and outdoor lounge chair.
Four Seasons Zero Gravity Chair Overview
The Four Seasons brand of furniture is one that's synonymous with luxury and high quality. What they've managed to do here with a zero-gravity lounge chair is nothing short of amazing. While the typical outdoor or indoor lounge chair is fairly basic in its design, the Four Seasons Zero Gravity Chair takes things several steps further.
Whether you're using it to work on your tan or relaxing on your patio, the Four Seasons lounge chair is a thing of beauty. It can also provide the perfect place to take a nap between work sessions as needed.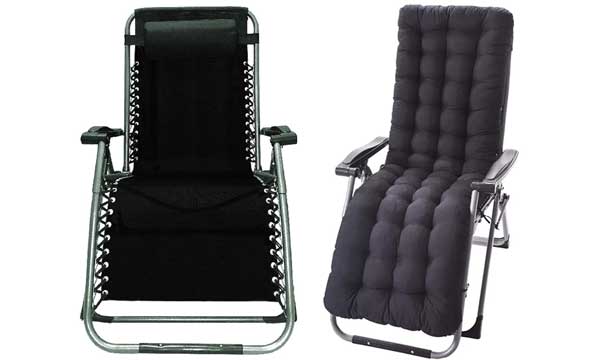 With a comfortable cushion and various reclining angles to choose from, this lounge chair matches each of your needs by adapting to your specific posture. The durable materials used in both the cushion and frame also ensure that you won't need to worry about leaving it outside or using it outdoors.
Let's take a look at the chair's features in greater detail.
Four Seasons Zero Gravity Chair Lounge Recliner Features
A lounge chair doesn't typically have a lot of features, especially when they are meant for outdoor use, but the Four Seasons Zero Gravity Chair Lounge Recliner offers a lot more than a simple chair.
Here is a detailed look at the features you can expect: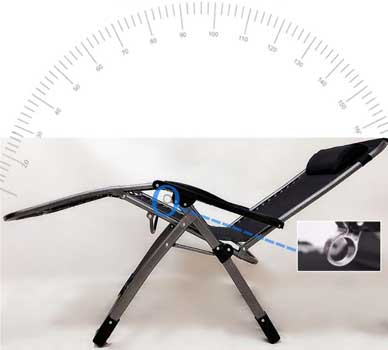 Zero Gravity Seating
Zero gravity is a type of seating angle that mimics the angle astronauts use when going into space. It supports the spine and encourages blood circulation throughout the body.
This zero-gravity recliner from Four Seasons also offers a wide range of recline angles to choose from.
You can choose between 40 positions ranging from 90 to 166 degrees to suit your needs and current activity.
Improved Locking Mechanism
To facilitate the chair's 40 reclining positions, the Four Seasons Lounge Chair has an improved locking mechanism for this exact purpose. The lock ensures you can choose your angle and rest comfortably without any stability issues.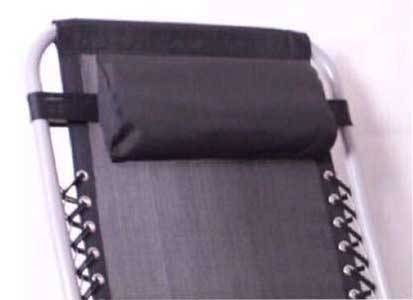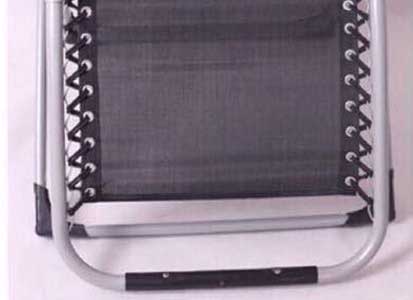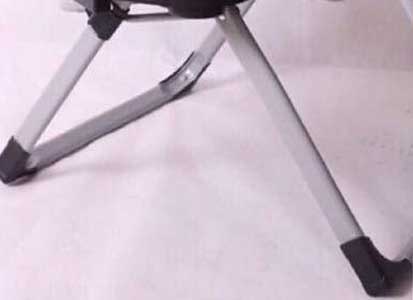 Included Cushion
The chair has both an adjustable headrest for additional comfort and a machine washable cushion that can be very valuable during cold weather.
High-Quality Materials
The Four Seasons Zero Gravity Chair with cushion features a steel frame with iron phosphate powder coating to protect from rust. The upgraded lock is an aluminum rail. The material used for the support is a textilene fabric held together by a double bungee system.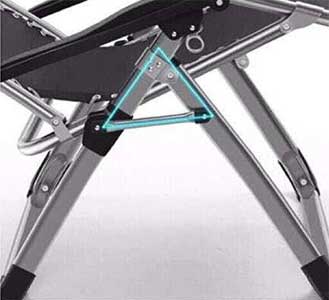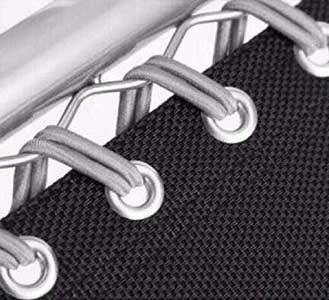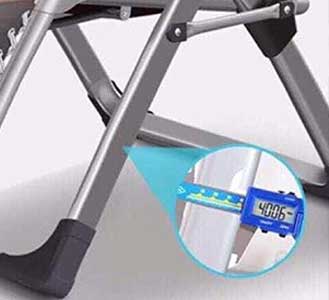 Four Seasons Lounge Chair Specifications
Pros & Cons of Four Seasons Zero Gravity Chairs
This Four Seasons Lounge Chair is a work of art in the world of outdoor furniture, but it's not quite perfect. Here is a look at the pros and cons:
Zero gravity is a term we love to hear when looking at any kind of seating, but it's not something you often hear when looking at outdoor lounge chairs. The fact that this chair features such an option is a very impressive and welcome addition.
The detachable cushion is machine washable and can also be placed in the dryer. This is very convenient when you're using the chair in your outdoor space. The chair's weight capacity is 330 pounds, which is also higher than you would expect for a typical lounge chair.
The selection of forty reclining positions is also very impressive, ranging from 90 to 166 degrees. The improved aluminum lock and rail mechanism ensures that you can recline comfortably.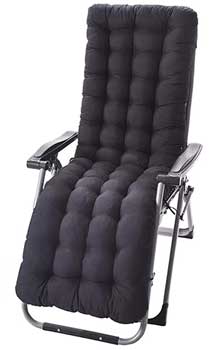 All of this comes from the strong materials used in the chair. The combination of a steel frame and powder-coating ensure that it can withstand the tests of the outdoors. It's a very impressive chair, to say the least, but it does come at a higher cost.
For a price that hovers around $100, this will be one of the more expensive lounge chairs you'll come across in your travels.
Final Verdict – Four Seasons Zero Gravity Chair
Our Four Seasons Zero Gravity Chair Review is a glowing one, mostly because this chair combines a lot of high-end features into a chair that works both indoors and outside. If you want a luxury lounge chair to use by the pool or for quick power naps, you won't find options much better than this one.
---
Official Manufacturer Support
References & Resources: