Broadly speaking, every gaming chair on the market today falls into one of three basic type categories:
If you're a diehard gamer, acquiring the "right" gaming chair will improve your game and your comfort while playing it. Consider this page your one-stop shop for information and recommendations on the best gaming chairs on the market today.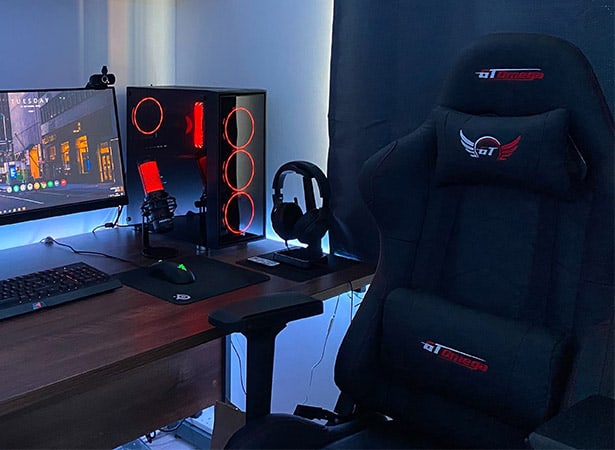 Gaming Chair Library
A gaming chair vs office chair, which is the better choice for you? If you're struggling to decide, read our new article to find out!
Whether you're a casual or a professional gamer, you're going to need a great chair to go with your console. Which kind of gaming seat is right for you?