In a Nutshell:
The OHCO M.8 Massage Chair is a cutting edge chair filled with both convenience and therapeutic features. Recommended for anyone who can afford one.
Do you suffer from chronic back pain? Are you tired of having to go in for endless visits to your chiropractor?
Are you looking for a way to get most of the benefits of doing so, combined with the convenience of being able to get a soothing massage, any time you like?
If so, you're going to love our OHCO M.8 review. It's a cutting-edge massage chair and a brilliant design.
Filled with a fantastic array of therapeutic and convenience features, the M.8 is a top-end massage chair, offered by a world-class company. You'll pay a premium for the chair, to be sure, but if you can find a way to fit it into your budget, you'll definitely be impressed.
Read on to learn about one of the best massage chairs on the market today. In the sections that follow, we'll tell you everything the OHCO M.8 has to offer and fill you in on its few (very few) shortcomings. That way, you'll have all the information you need to decide for yourself if this is the chair you've been searching for.
About OHCO Massage Chairs
The OHCO massage chairs we're reviewing here are the very same luxury massage chairs designed by prize-winning industrial designer, Ken Okuyama, and launched in Q1 2019. So, if you're searching for the Dreamwave M.8 and M.8LE massage chairs and wondering why you're here, don't worry–you're on the right track!
OHCO is simply a rebranding of the M-Series massage chairs, which is currently the world's most meticulously designed and technologically advanced full-body shiatsu massage chairs. The new brand aims to represent the many ways they bring preeminent design and proprietary innovations and functions to the massage chair market.
Now, that it's clear, let's probe into these M.8 and M.8LE massage chairs!
OHCO M.8 Massage Chair Overview
Aesthetics & Design
The first thing to note in our OHCO M8 review is that it's a monster of a chair, measuring 60" x 36" x 49" (upright) and weighing in at an impressive 364 pounds. It's also designed along purely conventional lines, so it looks unmistakably like a massage chair. They're not ugly pieces of furniture, but they definitely stand out in any room you put them in.
Those two facts combine to ensure that like it or not, the M.8 is going to be the center of attention in whatever room you find room to put it. Unfortunately, given the sheer size of the chair, if you live in a smaller home or apartment, or are otherwise cramped for space, it may be difficult to find somewhere to put it.
Wall-Hugging
Fortunately, the chair is designed with wall-hugging technology which allows it to pivot on its base as it reclines, meaning that you'll only need 6.25" of clearance between the back of the chair and whatever wall you place it near. That helps some, but make no mistake, this is still a big, burly piece of furniture.
Infinite Position
On the other hand, not only is the M.8 a world-class massage chair, but it's also an infinite position recliner, allowing you to pick your preferred recline angle, lie back and enjoy. The chair even lays flat, so if you want to enjoy a nap while you're getting a massage, you can totally do that!
Car-Door Design
One of the coolest design features the M.8 sports is an innovative door system that makes getting into and out of the chair a simple proposition. These are designed like car doors and open from the front of the chair, swinging toward the back. You'll find a door on either side; you can enter from whichever side you wish, settle into the seat, close the door behind you and enjoy.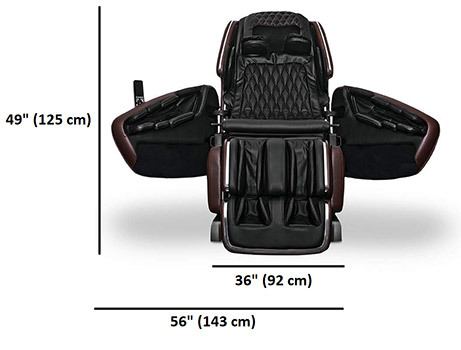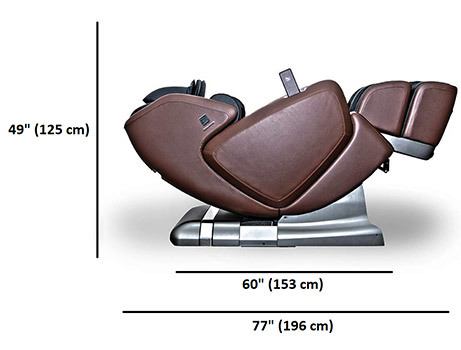 A Few Things to Note
Despite its impressive size though, we come to one of the few limitations of the M.8 early on in our exploration of it. The seat is only 17.5" wide and 21" deep, and the chair can only support a maximum weight of 265 pounds.
According to the company's specs, this chair is a good fit for users ranging in height from 5'1" to 6'4″, but if you're big-boned, the M.8 may simply be a non-starter for you based on the seat dimensions and somewhat disappointing weight limit. Assuming those things aren't deal breakers for you, you'll find a dizzying array of features on offer here, and we'll start exploring that next.
OHCO M.8 Elite Massage Chair Features
MaxTrack + DeltaWave​
The M.8 sports a proprietary track design that measures an impressive 49" in overall length. Essentially, it's an L-Track, paired with the company's DeltaWave engine which drives its quad rollers that move dynamically, including the capability of moving away from the track itself to more closely mimic the feeling of human hands.
Honestly, we don't see much of a difference between OHCO's MaxTrack and the 4D massage offered by many other premium massage chairs in terms of the way the massage feels, but it does offer one compelling advantage. The M.8 can render its massage no matter what recline angle you're in. It feels just as good in Zero-G as it does when you're lying flat. Kudos to OHCO for pushing into new massage frontiers!
Inversion + Zero-Gravity
The M.8 boasts a single Zero-G seating position and an Inversion Therapy seating position, both available with one-touch convenience. Zero-G is a seating position that was inspired by NASA, which places you at an angle such that your knees are elevated slightly above your heart, which offers a raft of therapeutic benefits, especially to those recovering from surgery, and as a bonus, it really does make you feel as though you're weightless!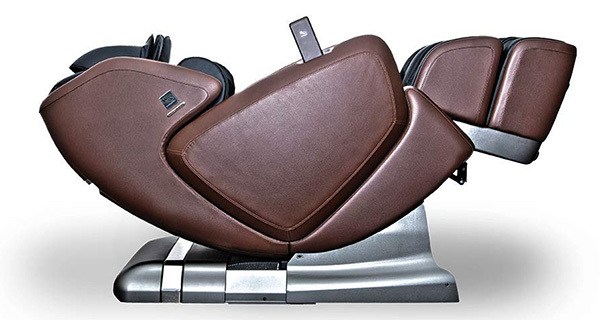 There are only a handful of massage chairs on the market today that offer inversion seating, which puts the OHCO M.8 inversion in rare company indeed. It is a mark of distinction that makes the M.8 one of the best therapeutic chairs on the market today for chronic pain sufferers.
Body Scanning & Manual Roller Adjustment
The OHCO M8 massage chair takes a scan of your body when you sit in the chair and auto-adjusts the rollers based on its scan. In the earliest days of body scanning technology, the roller position was very much hit or miss, but these days, it gets it right just about every time. In the rare instance where the rollers are a bit off, there are controls on the remote that allow you to tweak the roller position manually for any fine-tuning that might be needed.
OHCO M.8 Massage Options
Massage Techniques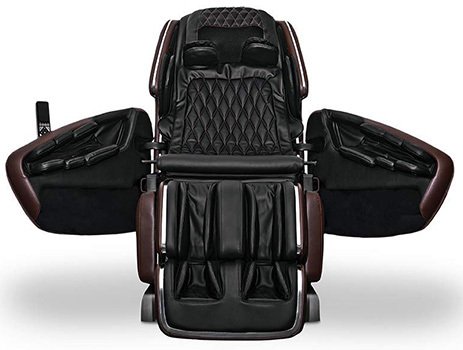 For a top-end chair, we have to say that we were a little underwhelmed by the number of massage options available on the M.8. To be sure, it's got the basics well-covered, but there are other high-end chairs being sold today that offer a whole range of advanced massage techniques, where the M.8 only offers the following:
Massage Programs
In addition to that, you'll find a total of 14 pre-programmed massage routines on offer and the ability to customize your massage experience via tweaking both the speed and intensity settings (three each).
From the M.8's remote you'll also be able to:
That's very good, there's no doubt about it, but it falls a bit short of our expectations, especially given the cost of the machine. Compared to the Inada Dreamwave, for instance, the M.8 offers only a tiny fraction of the total number of massage combinations possible. Granted, the ones you'll find here are exceptionally well-implemented, and they feel amazing, there just aren't as many of them as we'd like to see.
We were also somewhat underwhelmed by the presence of just one advanced massage technique. It's not difficult to find high-end massage chairs that offer two, three, or even four, and given how well the company implemented Shiatsu massage on the OHCO M.8 4D massage chair, we'd love to see what they could do with Swedish or Thai massage.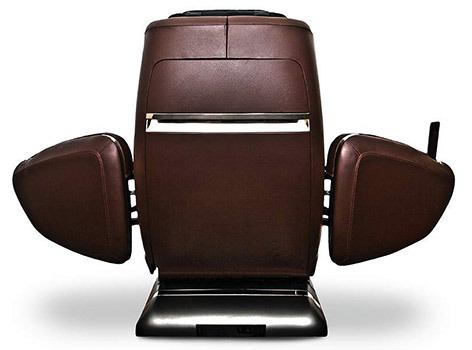 A Superb, Comprehensive Air Massage
The M.8 is designed with a total of 48 airbags woven throughout the chair, designed to render a comprehensive head to toe air massage that can be customized to taste via zone control which allows you to activate the air massage by body region selectively and further tweaked via three different intensity settings.
The airbag zones are as follows:
Although the chair doesn't have the largest number of airbags we've ever seen, they're strategically placed for maximum impact and the massage itself is exceptionally well-implemented. You'll be impressed.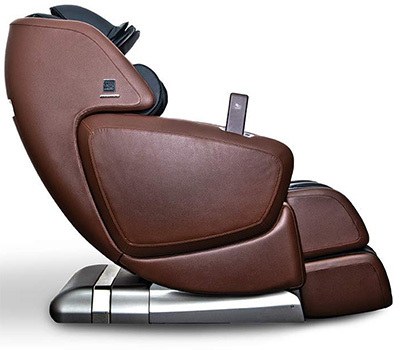 Full Body Heat
Another important facet of our OHCO M.8 massage chair review is HEAT. With heated rollers, you get heat anywhere the rollers go, which means heat pretty much everywhere. That's awesome all by itself, but remember, this is a bleeding-edge machine, and it takes the heat function to the next level.
Here's how:
In addition to heated rollers on your back, the chair also features a separate heating system for your palms and your feet.
Best of all, each element is independently controlled, which means you can fine-tune your heated massage experience in ways that most of the other massage chairs on the market today simply can't compare with.
Any reasonably well-implemented massage provides at least some therapeutic benefit, but when you add heat to it, the therapeutic benefits expand exponentially. With heat offered everywhere, the massage you get from the M.8 is simply out of this world.
Neck and Shoulder Massage
As mentioned briefly above, the OHCO M.8 offers an inversion seating position. When you're in this position, you can set the chair to perform a roller and airbag driven traction function designed to melt stress away and relieve both tension and pain. This is one of the most powerful therapeutic features on offer and something you find on only a handful of massage chairs on the market today. Kudos to OHCO for its inclusion, and for its masterful implementation.
An Outstanding Calf & Foot Massage
The calf massage on the M.8 is rendered via a proprietary technique that the company describes as TheraElliptical, which blends compression with rotation motions to simulate the grasping and kneading of human hands.
In addition to that, a calf roller massage located in each leg massage port gently works the rear of the calf, with the roller motion designed explicitly to simulate the experience you'd get from a skilled massage therapist.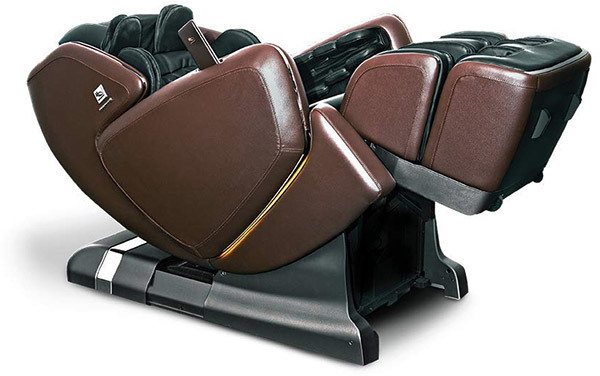 The foot massage is roller based, heated (the calf massage is also heated), with the rollers moving in two directions and again, explicitly designed to mimic the experience you'd get from a professional massage therapist.
If you're considering the purchase of a massage chair because you have a job that sees you on your feet for several hours a day and you're looking for some relief on that front, the M.8's calf and foot massage is likely to stand out as one of your favorite features.
Moreover, reading about how good those features are will probably mark this section as your favorite part of our OHCO M.8 review. In addition to being able to adjust the massage intensity, the offered heat makes it absolutely sublime.
OHCO M8 Add-ons and Extras
One of the most striking things about the M.8 is the fact that it doesn't pull any punches where luxuries and finishing touches are concerned. In addition to the world-class massage, this chair is capable of, the designers have added a whole host of features, including:
While none of those things are essential to your massage, they all definitely enhance the experience, which makes the M.8 the total package.
Yep, A Massage Timer Too!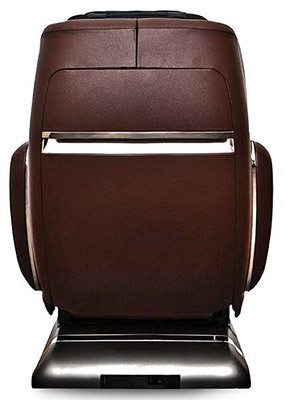 So far, we've talked about a dizzying array of features, but the M.8 has even more on offer and one more trick up its impressive sleeves. You can customize your massage further by setting a massage timer ranging from 10-30 minutes.
Link Massage
On top of that, the M.8 offers a feature called "Link Massage" which allows you to chain massage routines together, creating a massage session that lasts between 35-40 minutes, depending on the routines you link.
It's a cool feature that expands the number of massage combinations and routines in ways that we haven't seen on any other massage chair, although now that OHCO has introduced it, we certainly expect that other companies will follow in their footsteps, offering something comparable.
Unsurprisingly, There Is A Learning Curve
The more features any massage chair has, the steeper the learning is going to be. It's inevitable, but we really like the approach OHCO has taken here. Yes, the chair offers tons of great features, and yes, it will take some time and experimentation to get perfectly comfortable with the chair's operation and make full use of everything it has to offer.
On the other hand, OHCO has included several massage presets and one-touch functions that make sitting down to enjoy your first massage a simple matter. After about an hour of playing with the controls, you'll have it pretty well mastered, but you don't have to do any of that to start enjoying the chair. Just begin with the presets and explore and experiment at your leisure.
OHCO M.8 LE (Limited Edition)
You may have seen references elsewhere online to a limited-edition version of the OHCO M.8 elite massage chair. If you have, you've no doubt been curious. What new technological wonders might the OHCO M.8 Limited Edition boast that the incredibly well-appointed standard version is lacking?
If so, you were probably frustrated that your search about the technical differences between the two models didn't yield any results. We know exactly how you feel! We spent a good bit of time trying to chase down the differences too, and ultimately, we discovered that there aren't much.
Features
Both versions of the M.8 are identical where features are concerned.
Upholstery
Literally, though, the only difference between them is the chairs' upholstery: the LE version is upholstered in top-grain leather and layered with Toray Ultra Suede®, while the standard version is only upholstered in synthetic leather.
On the other hand, the standard version is available in 5 colors, while the Limited Edition is only offered in 3 colors.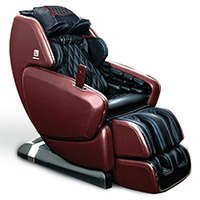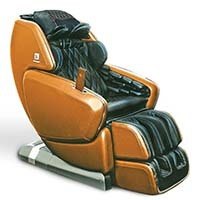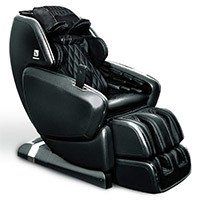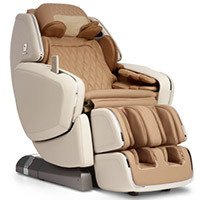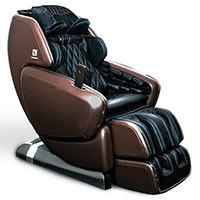 OHCO M.8
OHCO M.8 Limited Edition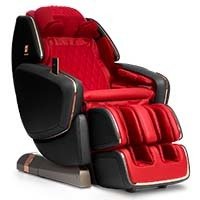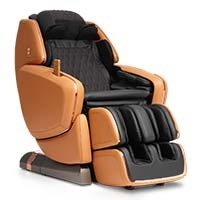 Designer's Signature
Another thing to note is the M.8 LE is signed by the chair's designer, Ken Okuyama.
So, if you want premium upholstery, or you're a huge Ken Okuyama fan and are willing to pay more, then the limited-edition version is worth your while. Otherwise, the standard M.8 will meet your massage chair needs just as well.
Pros & Cons of OHCO M8 Massage Chair
While it's true that the OHCO M.8 massage chair isn't the perfect massage chair, it is a tremendously compelling design with a lot to offer, both in terms of therapeutic and convenience features.
Here's what we like best about the design:
What we like least about the design:
As great as all of that is, there are a few downsides in our view. The biggest one, of course, is the price. This chair will set you back as much as a decent used car, which, unfortunately, is going to put it out of reach for many people.
The other big point of weakness in our view is the modest weight limit the chair supports, which sadly makes it a non-starter for the big and tall crowd. In a perfect world, we'd also like to see at least one additional advanced massage technique, especially given the price of the chair, but that's certainly not a deal-breaker for most folks.
In our view, the pros far outweigh the cons here. So often when you see a chair like this that tries to do it all, many features aren't especially well-implemented, and the design winds up being a mess. That's not the case here.
Every single feature is implemented with skill and precision, leaving the chair looking and feeling incredibly polished and capable.
Final Thoughts – OHCO M.8 Review
If you're still with us here at the end of our OHCO M.8 review, we think you'll agree; this is a masterfully designed and engineered chair. Despite having a few points of weakness, the M.8 is easily one of the best massage chairs on the market today, and if you decide to buy one, you'll be impressed. Its feature set makes it a great choice for those with therapeutic needs and hobbyist users alike. We recommend it without reservation.
---
REFERENCES & RESOURCES