What Is A Restaurant Chair?
Most restaurant chairs are standard, four-legged, straight-backed designs used to provide short-term seating for customers. The term doesn't refer to one particular type of chair, but rather, a general reference to several different types of chairs used for this purpose.
Main Usage
The main usage of the restaurant chair is described by its name. Their only function is to provide short-term seating for diners.
Types of Restaurant Chairs
There's technically no such thing as a "restaurant chair," which is to say, no one has ever invented a specific type of chair designed exclusively for use in eateries. Rather, several different types of chairs are used in the restaurant business. These include: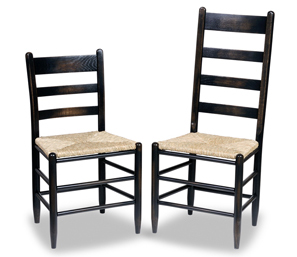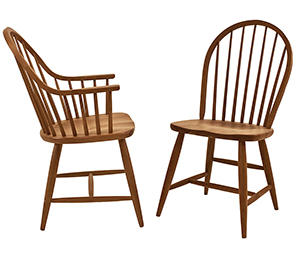 All of the different types of restaurant chairs can be made from a variety of materials (wood, metal, plastic, etc.), and be upholstered or non-upholstered. Of course, chairs aren't the only viable restaurant seating options. Restaurant supply companies also sell booths in a variety of sizes and configurations.
Regardless of the type of restaurant chair used, the goal is obviously the same. To provide reasonably comfortable, short-term seating for dinner guests. All these models accomplish that goal.​
Origin and Brief History of Restaurant Chairs
Restaurants themselves are an important part of our cultural makeup, and given that, it's no surprise that they originated in Paris, France in the mid-eighteenth century. The word "restaurant" is French in origin and referred to a type of beef broth thought to have restorative properties.
Of course, selling food for profit has occurred throughout recorded history, but over time, seating options have evolved and changed. In the earliest days, taverns and inns typically featured three- or four-legged stools and simple bench seating.
Chairs, when and where they existed at all, were reserved for the wealthy.
Restaurants didn't begin employing chairs until they started becoming commonplace in homes, a process which began in the Renaissance era, where bench seating began to give way increasingly to individual chairs for seating.
The increase in the general availability eventually led to the creation of the various types of restaurant chairs commonly used today.​
Some Current Brands of Restaurant Chairs
---